12. How to control the BTR7 in the FiiO Control App?
Here are the steps to control the BTR7 in FiiO Control App.
1. Please update the FiiO Control App to the latest version
2. Ensure that the FiiO Control App is the latest version. Enter the settings menu of the App-> My devices->Tap the BTR7 to complete the connection. After a successful connection, it will enter the Bluetooth control menu.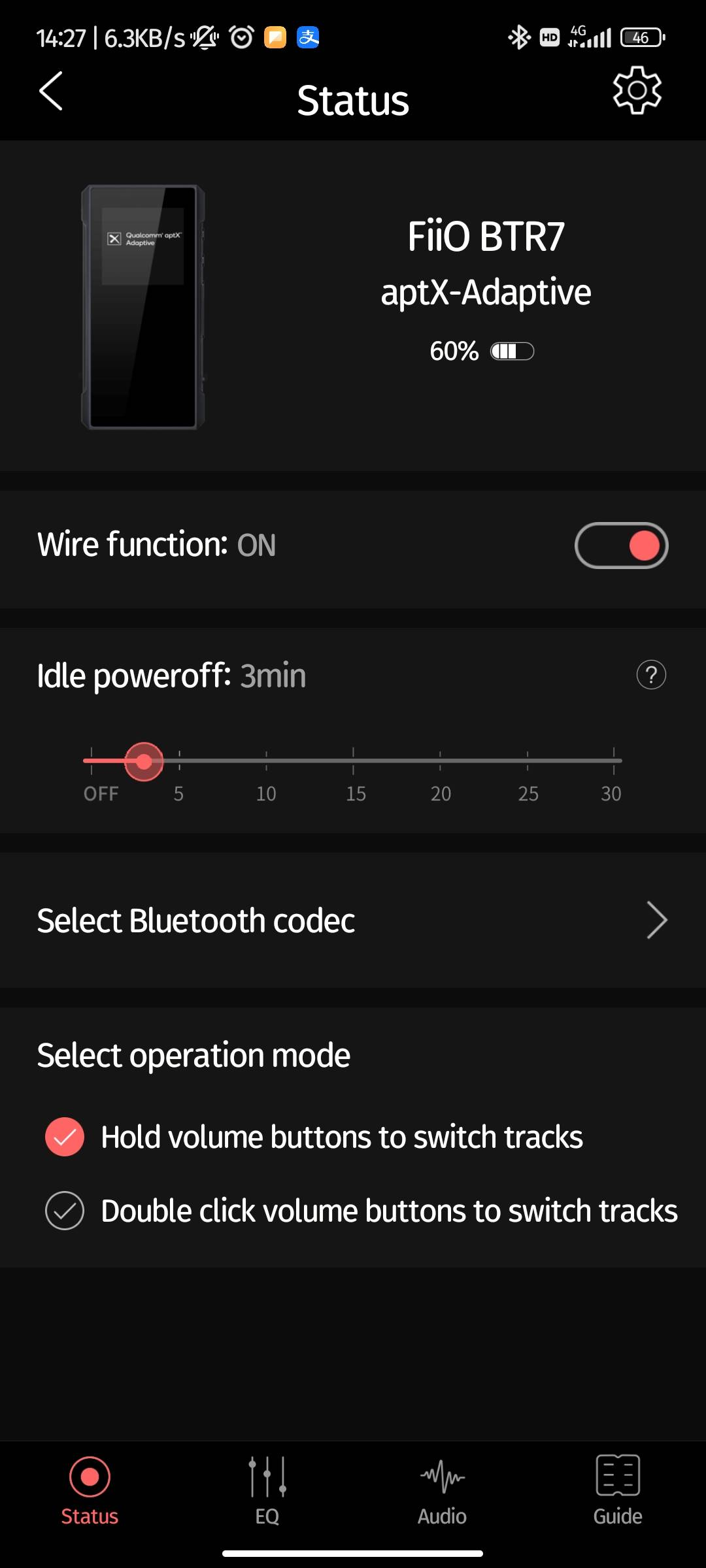 Wire function:
When wire function is on, you could use the headphones' remote control and a microphone. (Default setting is on.)
Note:
1. Headset with OMTP protocol only supports normal listening.
2. Microphone is not supported in USB DAC mode.
Idle power off:
If the idle power-off is enabled and the BTR7 is not connected to any devices, it will power off automatically after a set amount of time.
Select Bluetooth codec:
Specify which Bluetooth codecs you want to enable on the BTR7.Codes not selected will be disabled.
Select operation mode:
Switch the operation mode for switching tracks.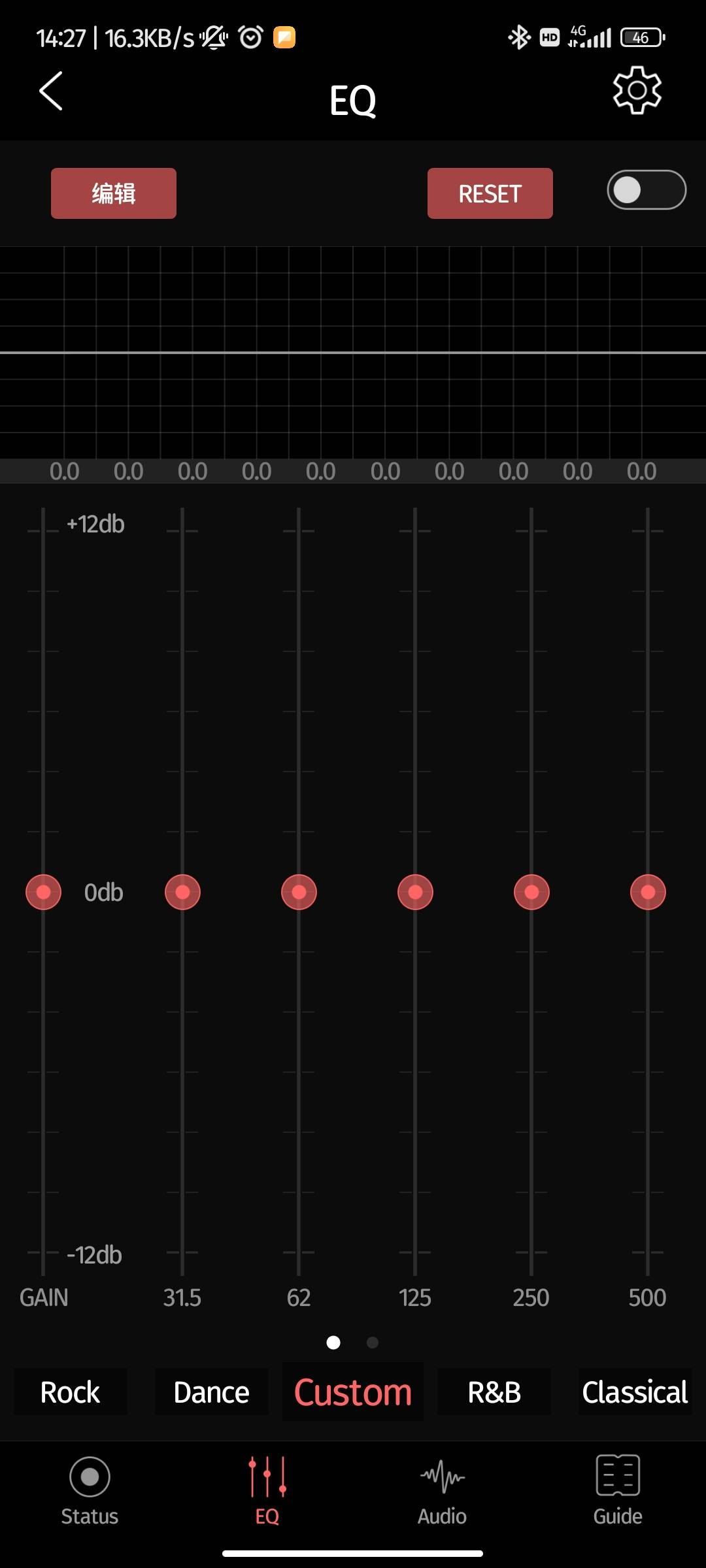 EQ:
OFF JAZZ POP ROCK DANCE USER R&B CLASSICAL HIP-HOP
Note:
1. You could set the custom User EQ via the FiiO Control APP
2. EQ is not supported in UAC 2.0 mode. In UAC 1.0 mode or Bluetooth mode, EQ is supported.
Volume limiting:
When the volume limiting is set, the volume will not go higher than the set volume.
Bluetooth volume:
Adjust the Bluetooth volume of BTR7.
Volume of call:
Adjust the volume of call for BTR7.
Channel balance:
You can adjust the channel balance here.
Boost bal out mode:
With the Boost bal out mode enabled, the output power will increase.
Note:
Recommended for low-sensitivity headphones. The boost mode will increase the floor noise and power consumption.
Distortion compensation:
When using distortion compensation, the compensation level will affect the harmonic components, which corresponds to the output audio performance. You may adjust the level according to your personal preference.
Custom device name:
Custom the BTR7's name shown in device.
Note: After the device name is changed, you'll need to cancel the pairing and then reconnect manually to make the changes take effect.
Firmware upgrade:
The BTR7 supports online upgrade and local upgrade.
Clear Pairing:
The pairing record will be cleared in BTR7 after confirming.